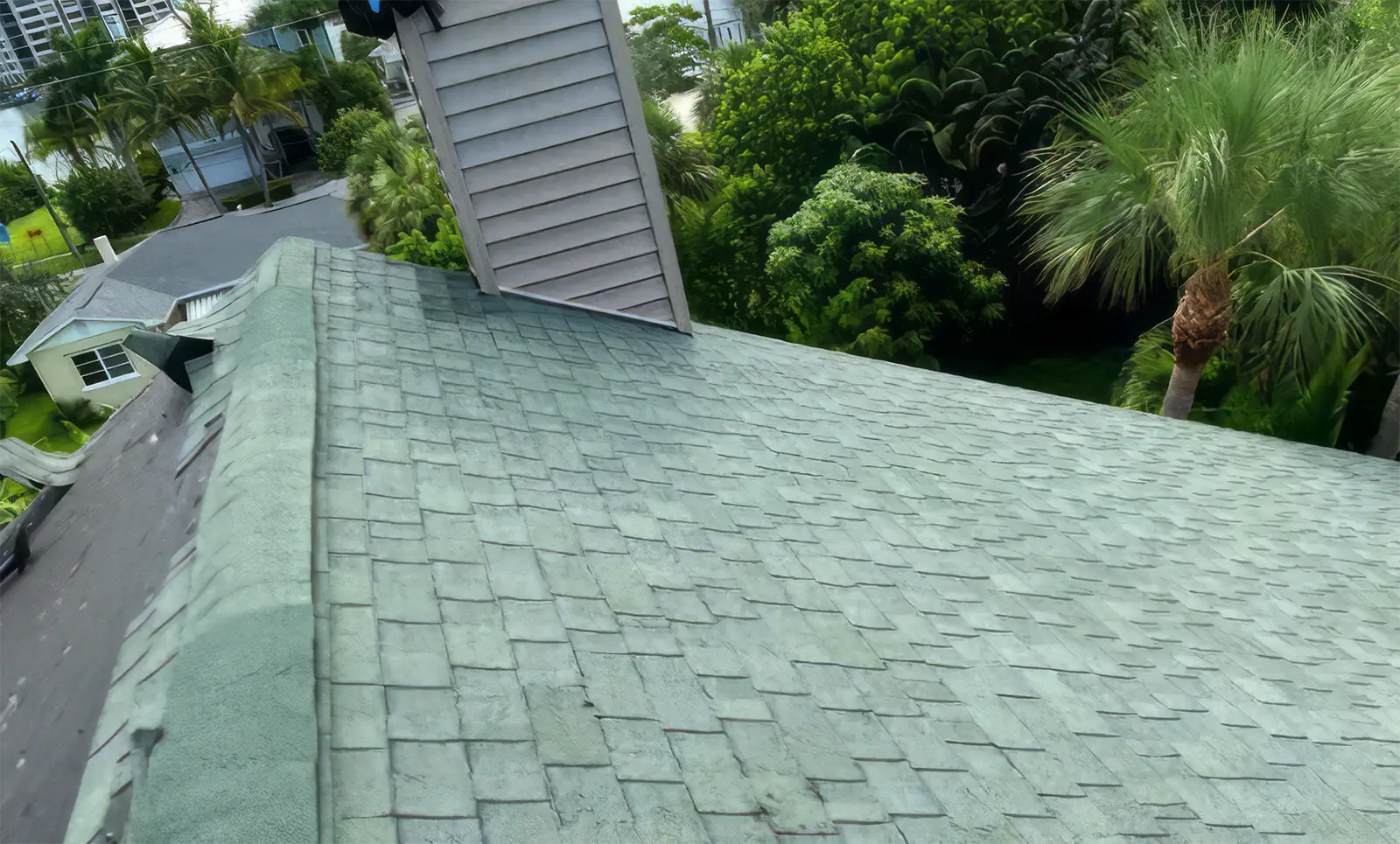 After a lot of effort, you have come across a great house that features everything you love and wanted. It even has a great neighborhood. But your inspector tells you that the roof is damaged. So, should you look for another house? Will you be able to search for another house that meets your expectations like this one did?
This decision isn't going to be easy as buying this house with roof damage means you might end up paying a lot for repairs. The costs could be around $30000 or more depending on the scale of damage and the size of the roof. The cost is also dependent on the type of roof.
If only a few shingles are missing due to a storm, it might need minor repairs despite being visible. However, if the roof hasn't been maintained for years and you see a dry lot or structural damage, the costs can be substantially high. Similarly, if moisture or rain has seeped inside the roof, you might end up spending thousands of dollars in addition to a few months on construction.
Apart from the costs, if you plan to purchase the house on a mortgage, the lender may also be involved. Lenders may prepare a precondition of final loan approval based on the scale of repair or replacement that might affect the structure of the house. Some insurance companies may not write a policy for a building with roof damage.
On the other hand, you can negotiate with the seller as most of them are aware that buyers will be hesitant to purchase a house with major damage. Most sellers know that roof damage being major damage can kill a sale. But you should also walk away in case the seller is not open to negotiations.
This approach can help to decide to negotiate where you may ask him to pay the cost of repairing the roof. He may even prefer lowering the price of the deal if he is not prepared to get the repairs done. In case you get the 2nd option, you should consider the cost of construction that you might need to do overtime.
Advantages of Buying a House With Roof Damage
You Get A Home
If you like the house and the neighborhood, buying the property with roof damage will be worth it. It will be a great deal if you end up getting a better deal after negotiation. Although you will get home, you should consider the potential structural damages that come along. It might be a good option to take a second opinion before finalizing the deal.
You Will Install A New Roof
Depending on the kind of roof materials used, the roof's lifespan varies from one house to the other. Hence, you should choose the material based on your preferences. On average a long-lasting roof will last for at least 50 years. Life is also dependent on the kind of maintenance you do over the period. Common options include slate, asphalt, wood shingles, metal, etc.
Will Be A Deal If Real Estate Prices Rise In The Future
If the expected real estate market prices are increasing in the neighborhood, this deal will be worth going ahead with. Doing some research on the prevailing housing price trends is recommended.
Disadvantages of Buying a House With Roof Damage
High Maintenance Costs
The seller who had ignored major damage such as roof damage might mean he may have been careless with most household maintenance obligations. One should be inspecting a roof every 6 months to ensure there are no structural damages or leaks. Hence, you should be inspecting the house closely to estimate the cost of repairs and maintenance required.
Major Construction Costs Might Exceed Anticipated Costs
Major construction costs are mostly expensive and there is a chance that the actual costs you spend exceed the anticipated costs. After accommodating the cost of repairing the roof and price negotiations with the seller, you might end up paying higher than the price you had discounted.
Seller Might Not Negotiate
Some sellers insist on selling their house as-is. Although a rare scenario, a seller may need money from the house especially if the housing market is very competitive. In high-value areas, sellers believe buyers will purchase a house without any negotiations.
For any kind of roofing issues in Palm Harbor, Dunedin, and Clearwater, FL, you can contact Done Rite Roofing Inc. The team has professional roofers who are not only well-trained but have years of experience.