Done Rite Roofing is a comprehensive provider of commercial roofing in Tampa. We tackle projects of every size, offering the same quality work backed by our 100% guarantee. For the last 25 years, we have built a reputation as a trusted and reliable Tampa roofing company. As a family owned and operated business, we strive to provide our commercial customers with the service and value that they need to continue growing their own businesses.
Your roof might not be on your mind, except when it leaks, but a well built, attractive roof will broadcast a positive image of your company to potential customers. Plus, the added value of a long lasting roof will pay for itself.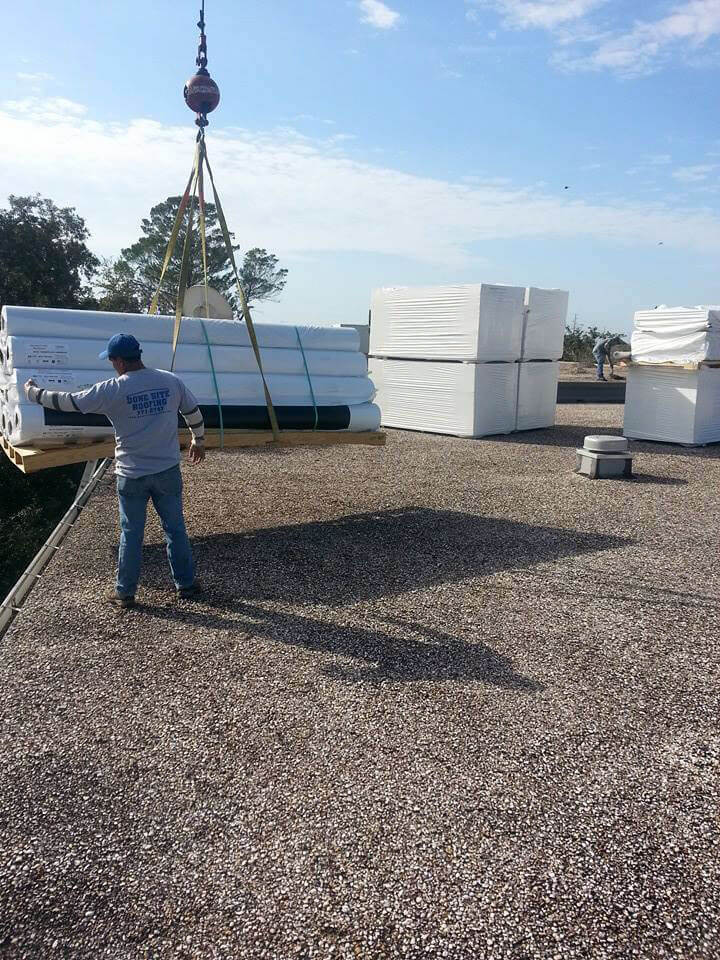 Adding Value To Your Business With Commercial Roofing
Done Rite Roofing offers commercial roofing services that are designed to add value to your business. We accomplish this by providing high quality work, with a 100% guarantee, at a price that matches your budget. Plus, we offer easy financing terms, including 10 months same as cash.
With quality commercial roofing, you are investing in your business. Your roof protects your assets and a long lasting, high quality, attractive roof adds value to your assets. We install all types of roofing, from flat to sloped, from shingles to energy efficient roofs, to put your investment right back into your company.
How We Get The Job Done Right
There is nothing more frustrating than a roofing contractor that doesn't do the job right the first time, or drags their feet, or leaves a mess behind, or is just more trouble than they are worth. We have built our reputation, and our name, on getting the job done right the first time. We aim to complete all of our Tampa commercial roofing projects on time, to the highest standards, and we always get it right the first time.
For one thing, Done Rite Roofing, a Tampa roofing Company, never uses subcontractors. This gives us better control over our crews, who are expert roofers and have many years of experience in the field. Our cleanup crew is prompt and thorough. When we finish your commercial roofing project, we leave behind a great looking roof and no construction rubbish.
Free Estimates And No Obligations For Your Commercial Roofing Needs
Get started with a free, no obligation estimate. Need emergency work? We offer rapid response and 24 hour emergency services. Florida weather can be tough on roofs, so we gladly offer both scheduled and emergency service calls for your commercial roofing in Tampa needs.
Fill out our contact form online to find out about all of our Tampa commercial roofing services,
including repairs, re-roofing, and new constructions.
We are in the top 1% of commercial roofing contractors in Tampa and we want the opportunity to prove it to you.
Call today and speak to our representatives about your next project.
Need your Tampa commercial roofing done right? Call Done Rite Roofing!