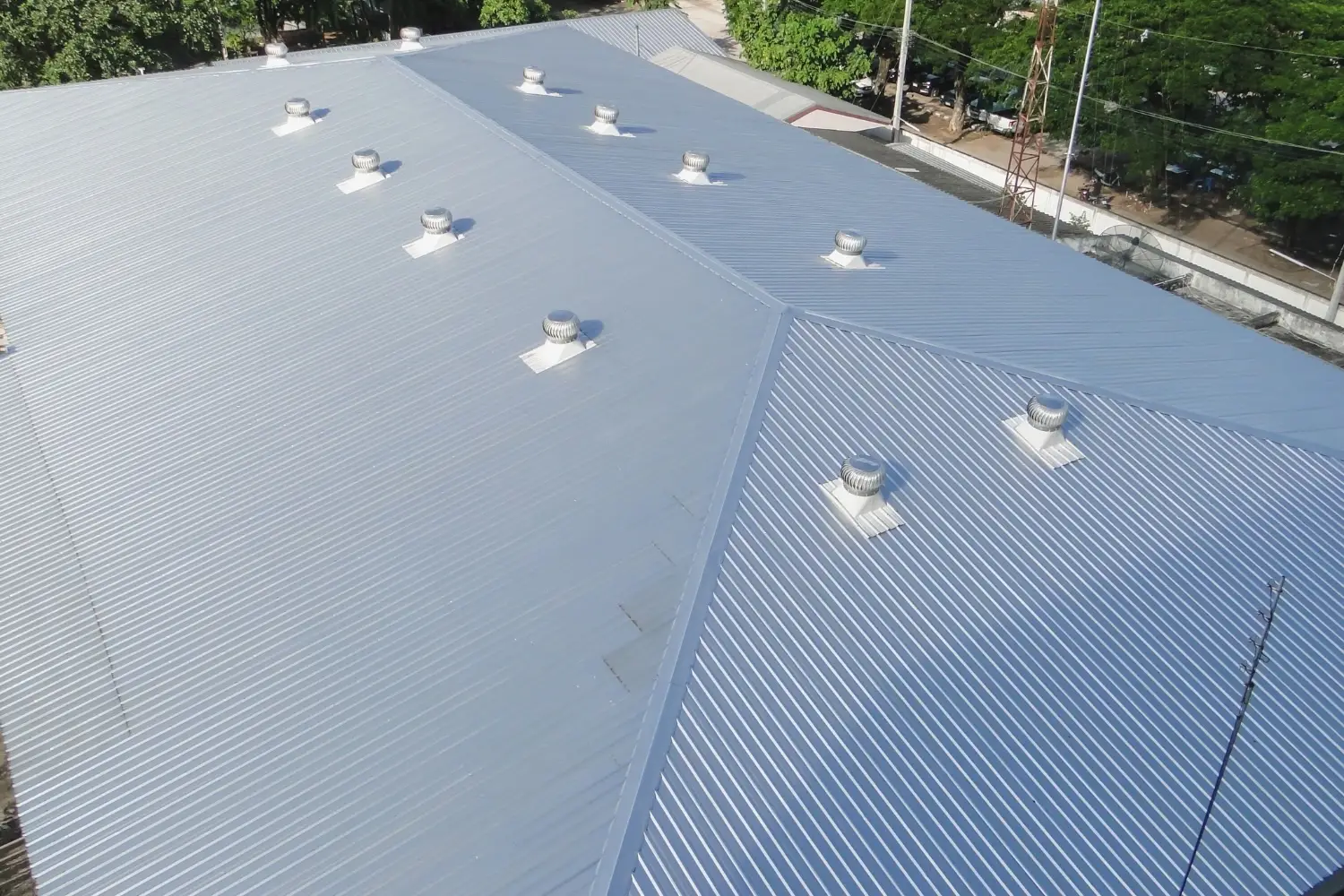 When you're trying to choose the best commercial roofing, you must take things like size, shape, and location into consideration. These things play an important factor in how well your roof will work for you. Another important consideration is the roof's weight since you'll be covering far more area than you would with the average home. You'll probably also have a lot of equipment there (e.g. vents, skylights, patios, helicopter pads). The building itself will also have more people coming and going through it. These are all factors your commercial roofer must consider before putting on a new roof for your business.
The Best Types of Roofs for Businesses
Several types of commercial roofing are preferential, including:
Pitched roofs are great because they're less likely to retain water, which oftentimes causes mold buildup. Maintaining this roof is also easier. With these factors in mind and multiple studies to support them, this design has become quite popular. Unfortunately, due to the roof's pitch, it's harder to repair since you must take additional safety precautions.

Flat roofs can be seen in use at many businesses because they're efficient (especially energy and cost-wise), easily installed, and use space well. Unfortunately, puddles of water can form on them and quickly erode the 

roof

. As such, continual maintenance is necessary unless water suspension devices are installed there. Without them, your roof will have a shorter lifespan.

Low-pitched roofs are commonly used by factories, warehouses, and apartment buildings. The reason for their popularity is that water can easily drain off them and it's easy to install a building's supportive equipment on them.
Roofing Materials
Once you've chosen your roof's slope, there are several common materials you can choose from, including:
Metal 

commercial roofing

 includes aluminum, copper, stone-coated steel, tin, and lead. These materials are tough, yet they still look appealing while also resisting fire and rust.

Thermoset roof membrane (EPDM)

 is made from a rubber-like material that's put on with a single coat. It is easy to install and does a great job at preventing ozone and ultraviolet light from damaging it.

Built-up roofing membrane (BUR) is applied with a mixture of tar and gravel. It's mainly used on sloping roofs.

Garden roofing (a.k.a. green roofing) will help reduce water ponding on your roof. It can also help with keeping your building cool. These benefits stem from the fact that this commercial roofing is covered with a variety of different types of plants.

Thermoplastic roofing (PVC and TPO) is a

roofing material

 that does well at resisting high winds, UV rays, fire, and any erosion from chemicals and oil. Nevertheless, the material is still lightweight.

Modified bitumen roofing is a roofing application that's used to reinforce Bitumen roofs. It's applied in layers with a two-ply action. From there it's able to remain sustainable with a simple yearly inspection being the only necessary maintenance.
Conclusion
Now that you understand the significance of hiring a professional to take care of your commercial roofing needs, you will want to find someone whom you can trust. This is where Done Rite Roofing Inc. steps into the picture. Businesses have learned to trust them over the years and you should too. Give them a call today to have them stop by and look at your roof soon.