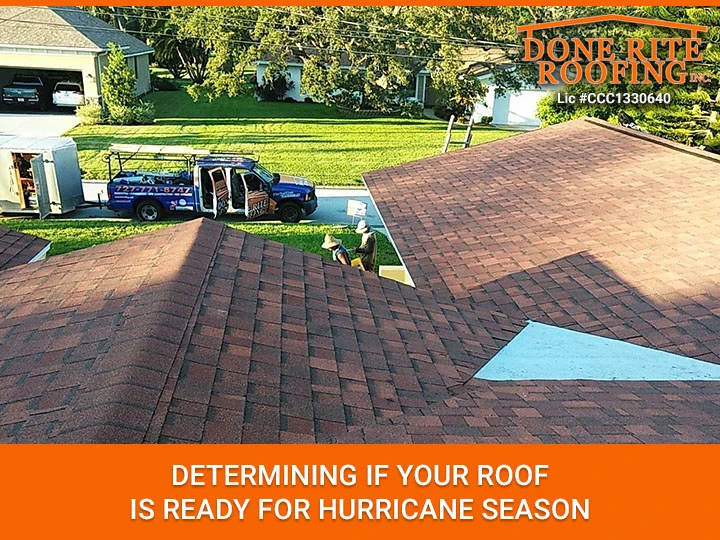 When your roof is in good condition you won't need to worry about whether it'll withstand the torture of a hurricane. This is something that a roofing industry study concluded. In this study they state that when you conduct routine roof repair and maintenance, it'll take 50 – 70% longer for you to need an actual roof replacement. In doing so you can reap substantial savings too.
Type of Roofing Material Used
There are different types of roofing material you can choose from, each with its own benefits. These include:
Tile: When these roofs are installed properly, you'll have great protection from hurricanes if you conduct roof repair beforehand. This means tending to any loose tiles so they don't fly off and cause damage.
Metal: These roofs also hold up well during a hurricane if you check and repair flashing beforehand as it'll sometimes require tightening. If you're ready for roof replacement and want to install a metal roof, you must be at least a half mile away from the ocean or any brackish water. Otherwise you won't qualify for a warranty.
Shingle: Unfortunately, many types of shingles aren't designed to withstand a hurricane. This is because shingle roofs rely on integral locking tabs and factory applied adhesives. Occasionally these don't adhere properly to the shingle that lies underneath it. If you already have shingles on your roof, you'll want to have a qualified roofer inspect several of the tabs to make sure that the adhesive that was used is working. They should also check for any possible penetration that's already occurred at these weak points. Make sure you also have them replace your damaged shingles immediately.
Type of Connector Used
It's important for the connection between your roof and walls be so strong that it can withstand a hurricane's uplifting effect. Your roof's trusses and rafters must also be tied properly to your home's exterior walls. This should be done with metal hurricane connectors or straps. You can have a licensed engineer check these things for you and make any necessary corrections.
If you have a gable roof, you should realize that its end wall will take a major beating when a hurricane hits. This is why it must be properly braced so it doesn't collapse. Fortunately, these walls are easy to strengthen but you must place them high on your hurricane preparedness list. Contact a licensed roofer to handle this job for you.
Your Roof Maintenance Action Plan
When you're creating an action plan for taking care of your roof, make sure you include:
Repairing loose shingles and tiles
Making sure your gutters and roof sheathing are properly attached to your house
Checking and resealing flashings and fasteners
Whether you're in need of roof repair or you're ready for an actual roof replacement there's one name whom you should know that you can trust: Done Rite Roofing, Inc. Over the years they've helped many people with their roofs. Give them a call so you can be next.