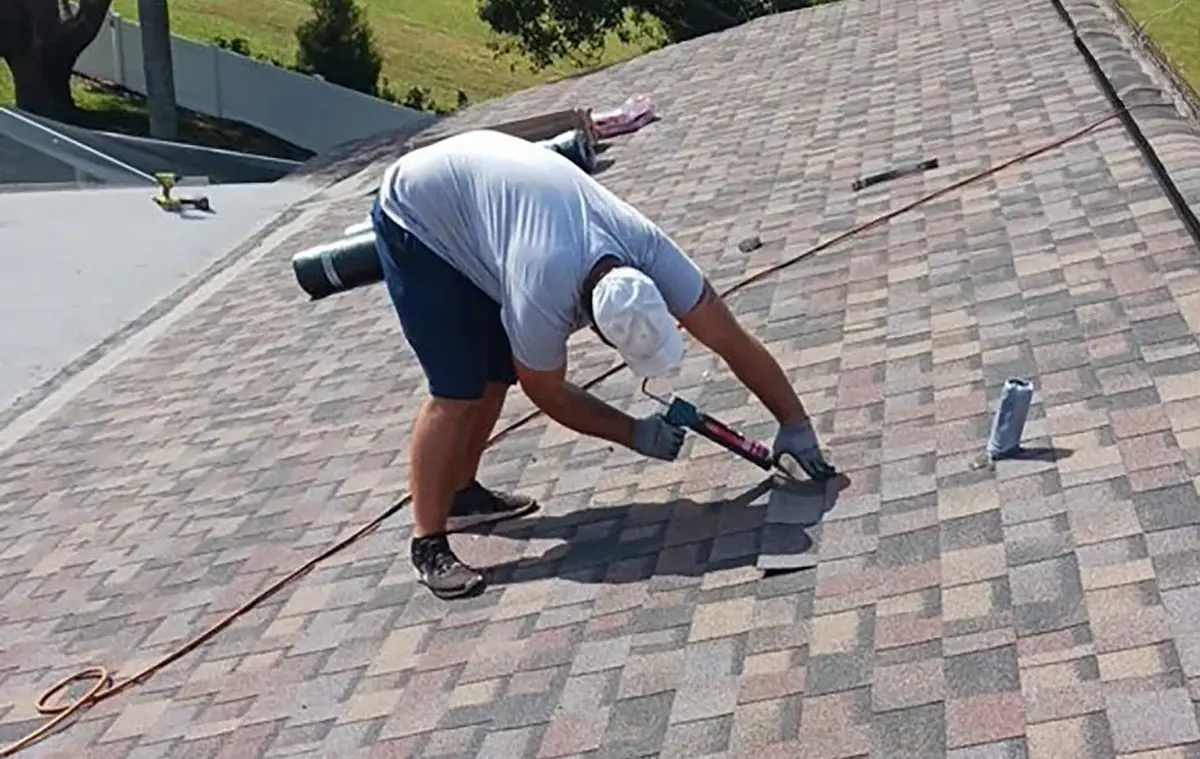 When you're trying to find and repair a roof leak, you'll oftentimes find that its source isn't obvious. This can happen even when you see discolored walls, mold or mildew growing, or water puddling on your ceiling in your home. Unfortunately, oftentimes there's no obvious culprit for these things though. Fortunately, there are some things that you can do here to find and fix the problem your home is suffering from.
How to Locate the Source of Your Roof Leak
You may think that the only clear way to find the source of your roof's problem is to wait until it's raining outside. However, you don't have to wait until the next rain storm to get soaking wet in hopes of determining what's wrong. There are a few other things you can do here, including:
Go outside during the daylight hours when there's a light shining on your roof because this is honestly the best time to figure out what's wrong. Add some additional light to your roof by carrying a large, bright flashlight with you. As you walk around on your roof, make sure to do so carefully. You don't want to step on any insulation or drywall as these areas of your roof aren't strong enough to support your weight. Use caution to only walk on the framing timbers themselves.
Since you know where the water ends up, start there then work your way up to your roof in search of the roof leak. About 90% of the time you'll find that the leak isn't located directly over where the damage lies. This is because the water travels down until it finds somewhere to drip from. Nevertheless, you can trace this damage back to the root cause to find the source and fix it.
While it may sound crazy, if you can't find the source of your problem, wait for your roof to dry up then add some water. For this to work, you'll need someone who's willing to go up onto your roof with a garden house as you crawl through your attic in search of where the water is entering your home. Don't simply spray water everywhere. Instead, be systematic and work your way across one area at a time.
When you find a method that shows you where the issue lies, you'll want to clearly mark it so you can find it again when you're ready to make repairs.
Knowing When Your Roof Leak Requires an Expert
There are a few factors that will determine how big and complex your problem is – including its composition, the location of the leak itself, and how old your roof is. These factors will determine whether this is a DIY project or one with which you'll need some expert assistance. Some times when you'll definitely want to call in an expert for your roof leak include:
When you have a steep roof – one that rises three vertical inches per 12 horizontal inches or more than two stories high
You have an older roof on your home that you know is disintegrating
You either don't have the proper tools or the proper knowledge to repair the roof leak yourself
Typically, unless you've had some previous experience with roofing, you should call a professional. Done Rite Roofing Inc. is your roofing expert in Palm Harbor and Clearwater, Florida. If you have a leaky roof, you should let them handle it for you. It won't take them very long to find and repair it so that your roof can continue keeping you warm and dry. Get in touch with them today so you can employ their expertise.