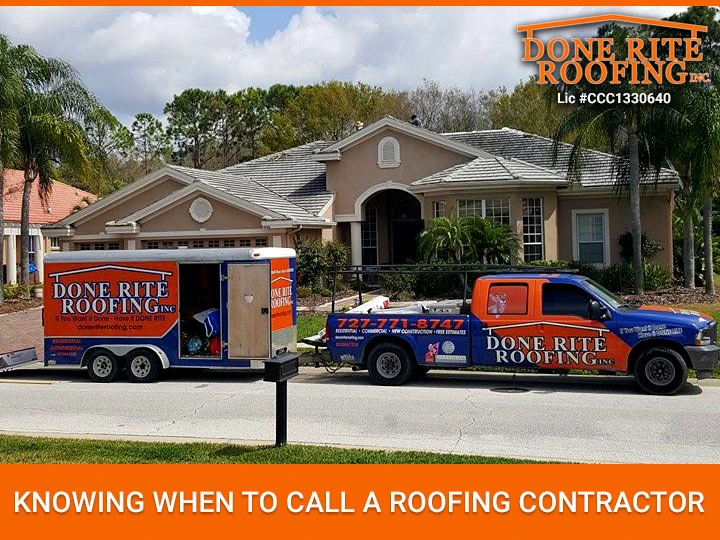 Most homeowners feel they can tackle almost any home improvement or remodeling project today thanks to the internet. YouTube has even made it possible to follow along, step by step, as you accomplish these projects. It isn't any wonder that tackling these things now appears not only to be economical but also heroic in some sense of the word. However, you must use caution when deciding what projects you want to do yourself because there are still certain ones that you should leave to the professionals. For instance, you should always leave roofing projects up to your roofing contractor to handle for you.
Why You Should Hire a Professional Roofing Contractor
Your roof is a very important part of your home. It shelters your loved ones and adds to your home's curb appeal. This is why you should leave its installation and maintenance in the hands of a professional. Some of the other really important reasons to leave your roof in the hands of a roofing contractor include:
Expertise is important when you're involved with a technical process – something that roofing replacement and repair is. Contractors have handled many different roofing projects, involving many different types of roofing materials. This enables the roofing contractor to notice structural mistakes and flaws that you yourself may have missed if you'd chosen to repair or replace the roof yourself. It will also lower the risk that your roof will suffer from additional damage in the near future.

By 

hiring a roofing contractor

, you can rest assured that your safety won't be compromised. There are many people who've slipped and fallen off their roof simply because they thought they could repair their roof themselves. This is something that the professionals won't do because they've spent money buying the proper safety gear and equipment they need. They've also got an insurance policy that ensures their roofers' safety while working on your home's roof – something you should check before handing your roofing work off to any contractor.

You'll know that the job will be done correctly the first time. As a DIY enthusiast, you probably have no idea where to even start with your roof repair or replacement project. This makes the work more challenging because you're already predisposed to making mistakes that you'll eventually need to hire a professional to correct for you anyway. Doing so will only cost you more time and money whereas if you have the job done by a professional the first time you won't have these additional hassles to worry about.

When you work with a 

professional roofing service

 your roof will typically come with a warranty for both the materials and the workmanship. This means that if anything goes wrong after the work is completed, they'll fix it at no additional charge throughout the warranty period, thus saving you even more money.

You'll also receive a detailed, in-depth roof inspection. This will help you to know what damage your roof is already suffering from and what damage it may soon be suffering from.
Done Rite Roofing Inc. is a reputable roofing company in Tampa Bay, FL that has access to high-quality materials, the right equipment, and supplies, as well as the expertise you need to have your roofing job done correctly. Beyond these points, you should also know that having a professional roofing contractor manage your roof is both safer and more economically efficient since you'll be able to save money by having the job done correctly the first time. So the next time your roof needs to be maintained or replaced, make sure to give them a call.