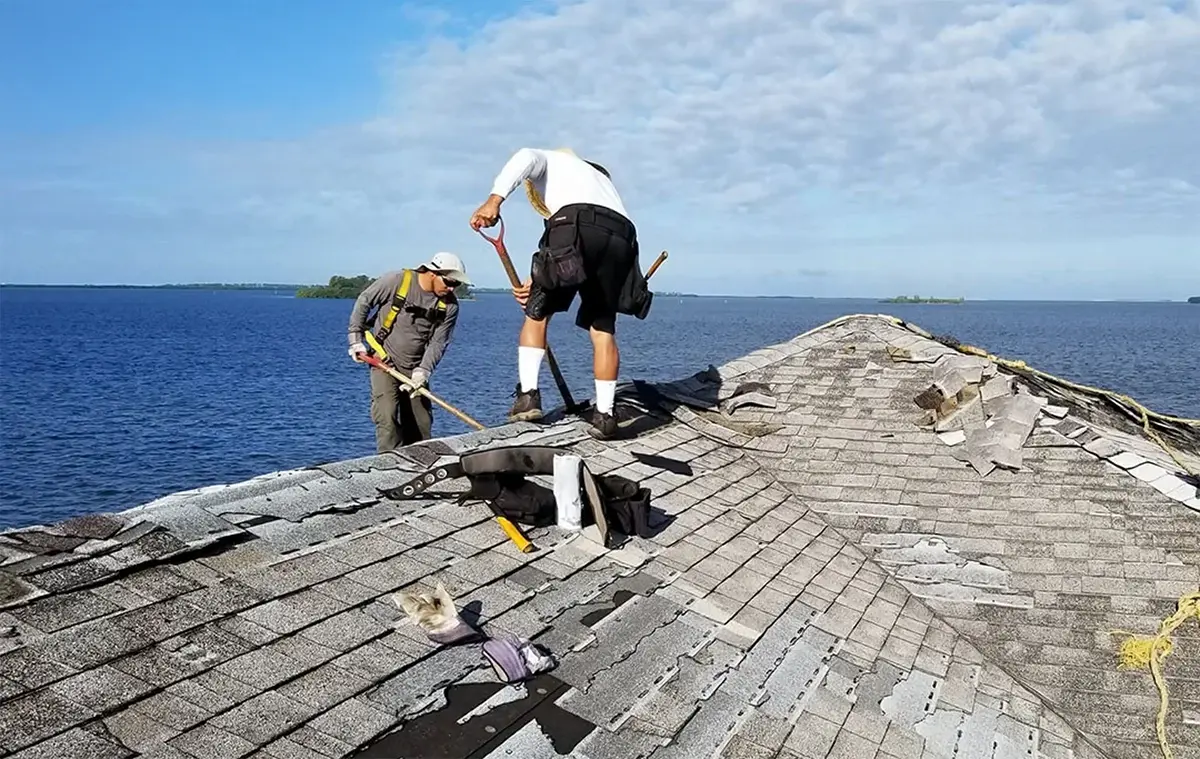 Your home's roof is quickly and easily forgotten about. In fact, most homeowners will admit that they aren't prepared when it's time for a roof replacement project, especially when they stop to consider how much these projects typically cost. The Home Advisor says that the average American homeowner can expect to pay anywhere between $5,347 – $10,538 for such a project. With this in mind, you can now understand why it's so important to pay attention to how healthy your home's roof is. Doing so will provide you with some forewarning of when you will need to undertake this huge task. Nevertheless, even if you are prepared for such a project ahead of time, you'll probably still want to search for ways in which you can minimize the cost that's associated with this project. Fortunately, there are several ways in which you can do this.
Create a Project Outline Ahead of Time
Regardless of what type of home renovation project you're undertaking, the key to its success lies in proper planning for it before you start any work. When you don't have a solid plan in place, you could find yourself making some poor decisions along the way. As you create a project outline for your roof replacement there are several things you must take into consideration, including:
The pitch of your roof
Your home's size
How severely damaged your roof is
What materials do you want to use on your roof
Call on several different contractors to provide you with a rough estimate of how much everything is going to cost you. Although this may seem like a waste of time, by taking this step you'll be able to comparison shop, find the best company for the job, and make sure that you stay well within your budget. These are things that a reputable contractor can easily do for you. They can also help you find options that you like – not ones that you are "stuck" with.
Think About Financing Your Roof Replacement Project
Unfortunately, there are sometimes when you must replace your roof immediately. In these cases, you won't be able to wait until you have the financial means to be able to undertake this task. An example of this is when extreme weather heavily damages your roof. For this, you might want to consider getting some financing so you can complete the job immediately.
Don't Change Anything When the Project Starts
When you make changes to a project once it's already started you won't only cause delays in the timeline that you've been given by your contractor, but you may also find yourself paying a lot more money for your roof replacement project. Of course, if your contractor discovers damages that went unnoticed during the initial inspection, you should make changes so that they can fix these things for you. However, this is the one and only time you should make such changes.
Choose a Professional to Work With
Regardless of how meticulous you were when planning your roof replacement project, you still need to call upon a professional to ensure that the work is done correctly. These professionals not only have the knowledge that is needed to complete the job, but they also have the right tools and equipment to make sure it's done on time.
Done Rite Roofing Inc. is a reputable company that you can trust for your home's roof replacement. They're professionals who'll preserve your home's structural integrity all the while exceeding your expectations. Regardless of what type of building you need to have a roof replaced on (e.g. apartment, business, home, office, etc.), they will get the job done correctly and on time. Contact them today to get started on your building's new roof.