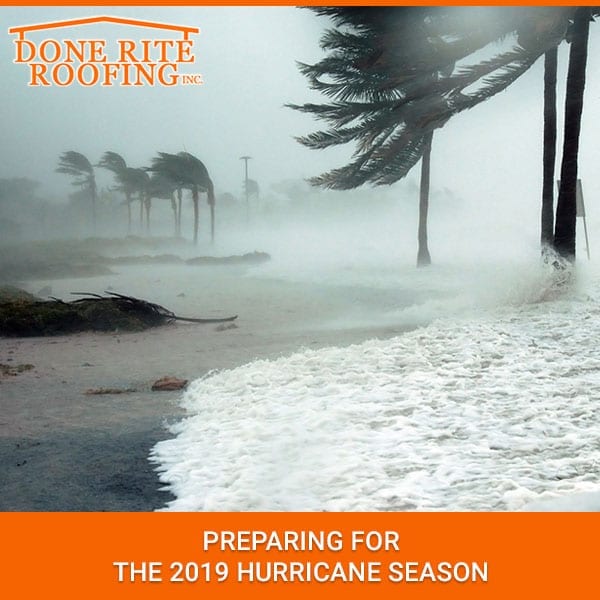 Before hurricane season started on June 1, U.S. Senator Rick Scott toured Florida encouraging residents to "prepare for the worst." Throughout his time in office Scott has seen multiple devastating hurricanes occur and realizes that people are resilient, but he says this resilience is only because people prepare for hurricanes. This is why he urges residents to have a plan and a disaster preparedness kit ready. He's even created a "Disaster Sales Holiday" (May 31 – June 6 each year) so people can fully replenish their kits with things like food, water, flashlights, batteries, and other necessities without paying taxes on these items.
Pasco, Pinellas, and Hillsborough counties have also hosted hurricane preparedness events. During these events residents were given guides, lists of shelters, information regarding evacuation zones, and a checklist for creating their hurricane kits.
Understanding "Hurricane Season"
It's interesting to note that the National Oceanic and Atmospheric Administration says there's a 40% chance that this hurricane season will be "near-normal," but there's also a 30% chance that it'll be "above-normal." This means that Floridians should expect to see 12 named storms, 6 of which will probably become hurricanes, and three of which will be major hurricanes. These named storms will have 39MPH+ winds while hurricanes have 74MPH+ winds and major hurricanes have winds of 111MPH+. Said storms typically happen throughout hurricane season which extends from June 1 – November 30. The first named storm this year will be "Barry."
This year's predictions reflect competing climate factors. For instance, there's an ongoing El Nino that will help suppress the season's intensity this year. At the same time, the sea-surface temperatures in the Atlantic Ocean and Caribbean Sea are warmer-than-average. There's also an enhanced west African monsoon. These factors help increase hurricane activity.
Preparing for This Year's Hurricane Season
When you go to prepare for hurricane season there are several things you'll want to make sure you do, including:
Have cash on hand.
Make sure you have adequate insurance, including flood insurance. Even if you're renting, you need insurance to cover your personal belongings. Also talk to your insurance company about having appropriate replacement cost coverage and what your deductibles are.
Form communication and evacuation plans for you and your family.
Download the FEMA app so you have alerts and actively heed such warnings.
Inventory the items in your home. Include photos and videos.
Have plywood on hand for boarding up your windows.
Make sure you have room in your home or garage for large items like garbage cans.
Make sure you have a way to secure your boat and car.
Know where the evacuation shelters are located and if they'll accept your pet. Determine when you'll go to this place and let your relatives know your plan.
Have an emergency kit ready. It should contain water, food, first aid supplies, clothing, blankets, and your important documents. These should be stored in an airtight plastic bag or a plastic storage container that has a lid.
Once the storm is over and you set out to rebuild your home you'll also want to have the contact information for Done Rite Roofing. They've helped many Floridian homeowners prepare for hurricane season and rebuild their home when necessary.
Picture Credit: 12019