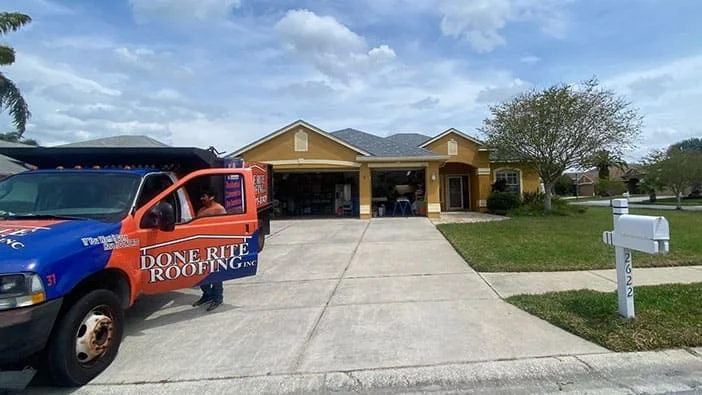 Located in Pasco County, you'll find Holiday, FL. This area is a suburb of the Tampa-St. Petersburg-Clearwater metropolitan area. So you'll find many homes here. As a homeowner in these areas, you expect to be able to come home and relax under a solid roof at the end of your workday. Unfortunately, there may come a time when you'll need to hire a roofing contractor to do some roof repair or decide that you need a new roof installation completed.
When the time comes that you find yourself looking for a roofing company, look no further than Done Rite Roofing. Here you'll find a roofing company that's been in business for over 25 years. This family-owned business has become a leader in roof repair and roof installation throughout this time. So you should trust that this is the best company to take care of your roof if you live in Holiday, FL.
Anyone who's had this roofing contractor do any work on their roof will tell you that they're the best in the area. They pay close attention to every detail of your job from beginning to end. This is something that's helped solidify them a great reputation throughout the years so that they're now in the area's top 1% of roofing contractors.
Once you hire Done Rite Roofing to do your roof repair or roof installation, you'll be able to sit back and relax because you know they're licensed, bonded, and insured. Their roof work is also guaranteed because, throughout the project, this roofing company acts as if it's their own home's roof they're working on. So if you need a roofing contractor in Holiday, FL, you'll want to call and enlist their help today.
Holiday, FL
Contact Us In Holiday, FL