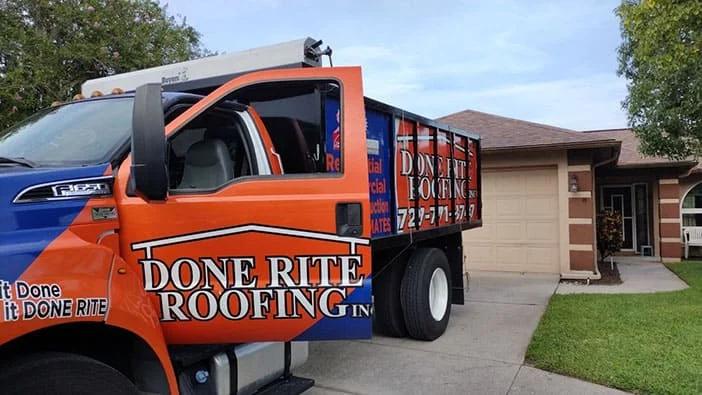 Whether you live in Largo, FL, or Seminole, FL, you're near Pinellas Park, St. Petersburg, and the Gulf beach communities. This is why many people will tell you that this is the best place to live in all of Pinellas County. There are lots of great shopping centers and recreational facilities available to enjoy. Then when you're done socializing, you can come home to a nice house to enjoy.
Trust Done Rite Roofing For Your Roofing Needs
Regardless of how nice your home is, there will come a time when you'll need to look for a roofing company to make roof repairs. When that time comes, you should look no further than the roofing contractors at Done Rite Roofing. This family-owned company has been in business for over 25 years now. Today they're a leader in roof installation work in Largo, FL, and Seminole, FL.
When you talk to anyone who's worked with a roofing contractor in the past, they'll tell you that they worked with the area's best company: Done Rite Roofing. What makes this the best roofing company is that they pay close attention to every detail of the job – from beginning to ending. Doing so has helped them solidify their excellent reputation throughout and become one of the top 1% of roofing contractors in Largo, FL, and Seminole, FL.
Once you've hired Done Rite Roofing for your roof installation and roof repair work, there's nothing left for you to do but sit back and watch the work be done. This is because you're working with a company that's licensed, bonded, and insured. Regardless of what you need to be done (a roof installation or roof repair), this company acts as though they're working on their own home. This is why when you're having problems with your roof, you'll want to call and enlist the help of this roofing company immediately.
1886 Stanton Ave,
Largo, FL
Contact Us In Largo, FL
"*" indicates required fields