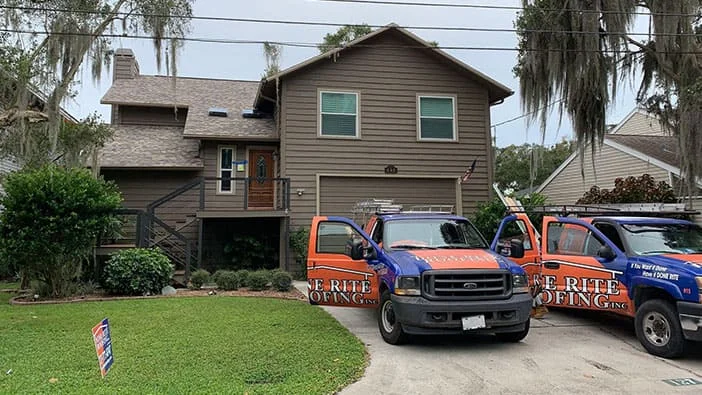 Located along the gulf coast, St Petersburg, FL, is a city known to have pleasant weather, which is why it's nicknamed the "Sunshine City." Therefore it's popular for beachgoing, boating, fishing, and golfing. When you're not out enjoying the sunny weather, you're probably at home relaxing, so you'll need a good roof over your head for that. Sometimes this also means that you'll need to hire a roofing contractor to make a roof repair for you.
When searching for a roofing company in St Petersburg, FL, you'll want to check out Done Rite Roofing. This roofing company has been in business for over 25 years. Throughout this time, they've become the area's leading family-owned roofing company for all of your roof installation needs.
When your home needs a roofing contractor for roof repair, you'll find that this company is the best in St Petersburg, FL. Anyone who's called upon them for roof installation work will tell you that they pay close attention to detail throughout every part of your job. Having taken the time to do this over the years has solidified their great reputation. In fact, they're among the area's top 1% of roofing contractors.
When you hire Done Rite Roofing, you can sit back and relax knowing that you've hired licensed, bonded, and insured roofers. What's even more impressive is that their roof repair work is also guaranteed. They can offer such a great guarantee because they act as though they're working on their own home's roof.
Once you call this roof installation company, you're enlisting their help until when all the cleanup is finished. This is different from other roofing companies in the area that subcontract work to others. With Done Rite Roofing, the work is done correctly by their company. Give them a call to get your job started today.
Contact Us In St Petersburg, FL