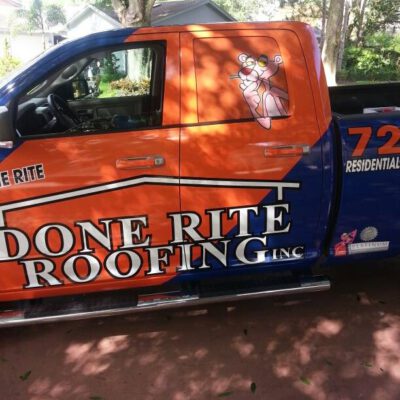 When you're looking for a roofing company in Trinity, FL whom you can trust to repair or replace your roof, look no further than Done Rite Roofing. They've been proudly serving customers who are located in New Port Richey, Odessa, and Oldsmar for the past 25 years. Over this time, they've become the leading family-owned and operated roofing contractors in the area.
Any homeowner who has an issue with their roof will find this company is second to none. Whenever they're called on to put their experience to work on a home's roof, they pay very close detail to every aspect of the job, providing your roof with the great care it deserves. By taking the time to do this over the years, they've garnered themselves such a great reputation. In fact, you'll find that their reputation is one of the highest in the area amongst those who own and operate a roofing company, landing them in the area's top 1%.
You don't have to take our word for this though. When you hire Done Rite Roofing to work on your roof in Trinity, FL you can sit back and relax because not only are their roofers licensed, bonded, and insured, but their work is also guaranteed. They put such care and dedication into the work they do on your roof that you'd think they were working on their very own room in their home.
From the first time you place a phone call to this roofing company to the moment that your work is finally complete and all the cleanup is finished, they will be there for you every step of the way throughout this process. Unlike some of the other roofers in Trinity, FL they'll never subcontract your work to anyone else. Instead, they do your job the right way by themselves, so give Done Rite a call to get your job started today.
1641 Bayfield Ct,
Trinity, FL 34655
Contact Us In Trinity, FL
"*" indicates required fields