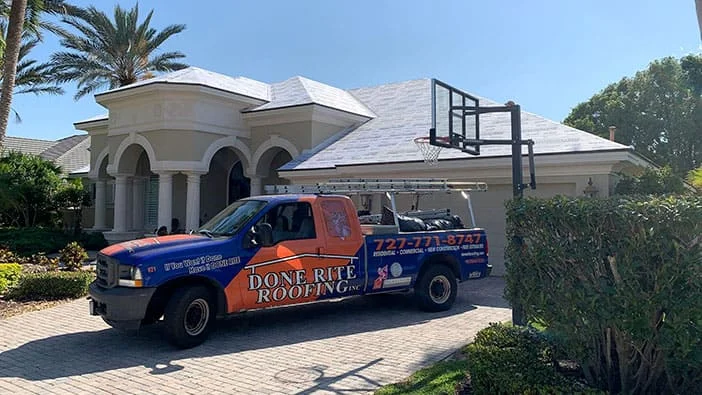 Westchase, FL, is a community that started just a little over 30 years ago in November of 1991. Located in Hillsborough County, Floridians say that this is one of the best places in the state to live. Here most people own their homes in neighborhoods where they enjoy a dense suburban feel. When they aren't enjoying the area's bars, restaurants, and parks, they're taking great pride in their homes.
Taking Care of Your Westchase, FL Roof
If you're one of the many residents who live in Westchase, FL. You know that part of taking care of your home means taking care of the roof that protects it. Eventually, there will come a time when you'll need a roof repair or roof installation work to be done. When it does, you shouldn't look to anyone but Done Rite Roofing. Our family-owned roofing company has employed roofing contractors for over 25 years.
Throughout our time in business, we've worked hard to position ourselves as the leading provider of roof repair and roof installation in Westchase, FL. Our customers will tell you that we aren't only trustworthy but that we treat your roof as though we were working on our own home.
When you allow the roofing contractors who work for our roofing company to do work on your home, you'll see why we're the best in the area. From beginning to end, we'll pay close attention to every detail of your job. This has helped us garner a great reputation in this area. We've spent 25 years working our way into the area's top 1% of roofing contractors, and we continue to pride ourselves in staying there.
Contact Done Rite Roofing Today
When you work with our roofing company, we ensure that all you have to do is sit back and allow us to do the work on your home. Whether you need roof installation or roof repair, our licensed, bonded, and insured employees make it easy for you by doing all the work and clean-up. Furthermore, we guarantee any work that's done by us. So, when you're ready to hire a company to work on your roof, make sure you give us a call.
12438 Bristol Commons Cir,
Westchase, FL
Contact Us In Westchase, FL
"*" indicates required fields