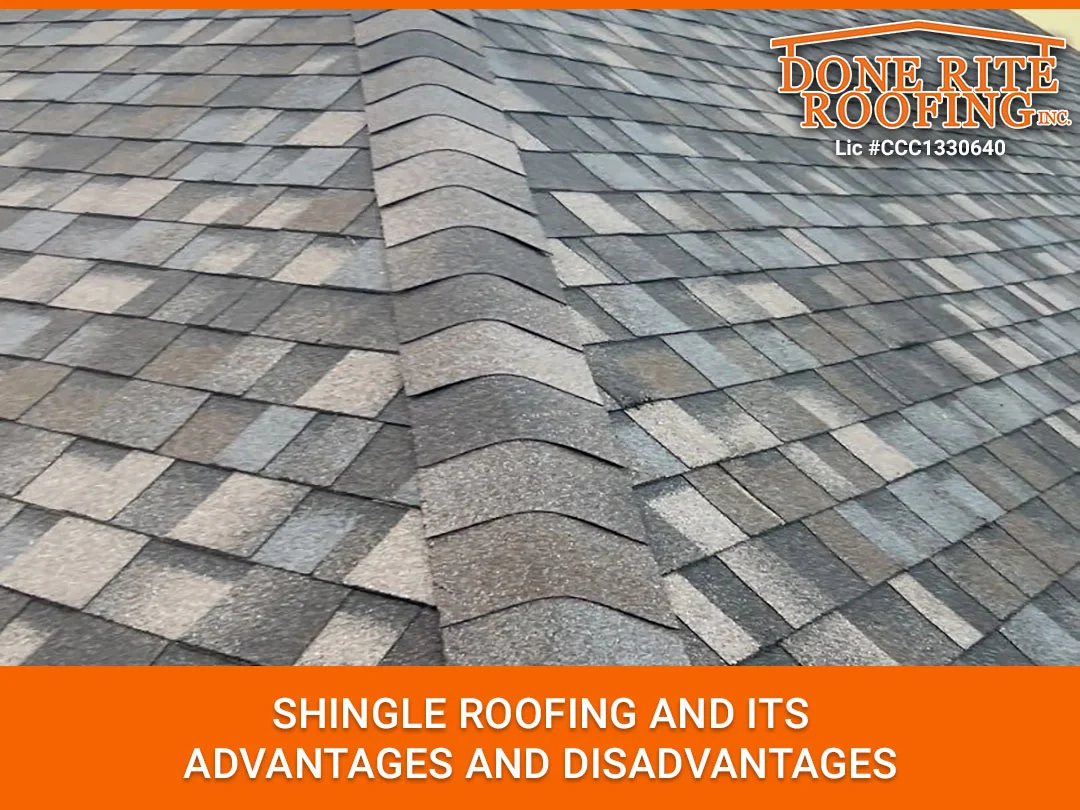 Shingle roofing is popular in Clearwater, Florida. These shingles are manufactured from a variety of materials including wood, metal, slate, plastic, and composite (e.g. asphalt). You can even get a great-looking roof by using the TrueDefinition Duration shingles manufactured by Owens Corning. If this isn't the look you're after, then try the Owens Corning Duration Designer shingles to create a more sophisticated look that combines the use of oversized tabs on artisan-crafted shapes.
Almost any look you desire is possible today. However, before you rush into buying shingles for your roof, there are some considerations you must make – mainly the advantages and the disadvantages of using this type of roofing material on your home in Clearwater, Florida.
Disadvantages of Shingle Roofing
Let's start with the disadvantages because everything in life has them. When it comes to shingle roofing, the main disadvantages that you must watch out for here include:
Style: Although these roofs are beautiful, they don't match Central Florida's typical architecture which includes tile roofs.
Maintenance: Since this roof can absorb moisture, it can remain damp for an extended period of time. This makes it susceptible to growing mold and mildew. Fortunately, you can easily clean them up so they don't reoccur.
Weather Performance: Tile is a better roofing option in Clearwater, Florida because of the area's warm weather. Here it performs better than shingles do.
Advantages of Shingle Roofing
Fortunately, the advantages of shingle roofing far outweigh the disadvantages and include:
Affordability: Shingles cost less money than tile roofing and the materials necessary for their installation. Even when they need to be repaired, these costs are also minimal because of the shingles' strength, the material they're manufactured from, and their overall durability.
Warranty: When you put a new roof on your home it costs you a lot of money in hopes it'll last for several years at least. This is why it's important to get a warranty. Doing so will save you thousands of dollars if something goes wrong. GAF shingles offer a lifetime warranty – promising their color will never change and their granules will never wash off.
Environmentally friendly: You don't have to worry about landfill space since you can recycle shingles. This is because they contain composites that are beneficial in creating things like pavement and hot-mix asphalt which helps make better-quality cement.
Aesthetics: Shingle roofs are a beautiful addition to any home. Their unique character provides for a classic, natural-looking roofing style. Since they're available in various widths, cuts, colors, and thicknesses you'll have many great options available to add a touch of your own creativity to your home.
Understanding all these advantages and disadvantages of shingles should help you decide for yourself whether or not this is the right type of roofing material to use on your home in Florida today. If you're still struggling with this decision, contact Done Rite Roofing Inc. One of their roofing consultants would be happy to talk to you about shingles and give you some knowledgeable tips that could help guide you in the right direction.