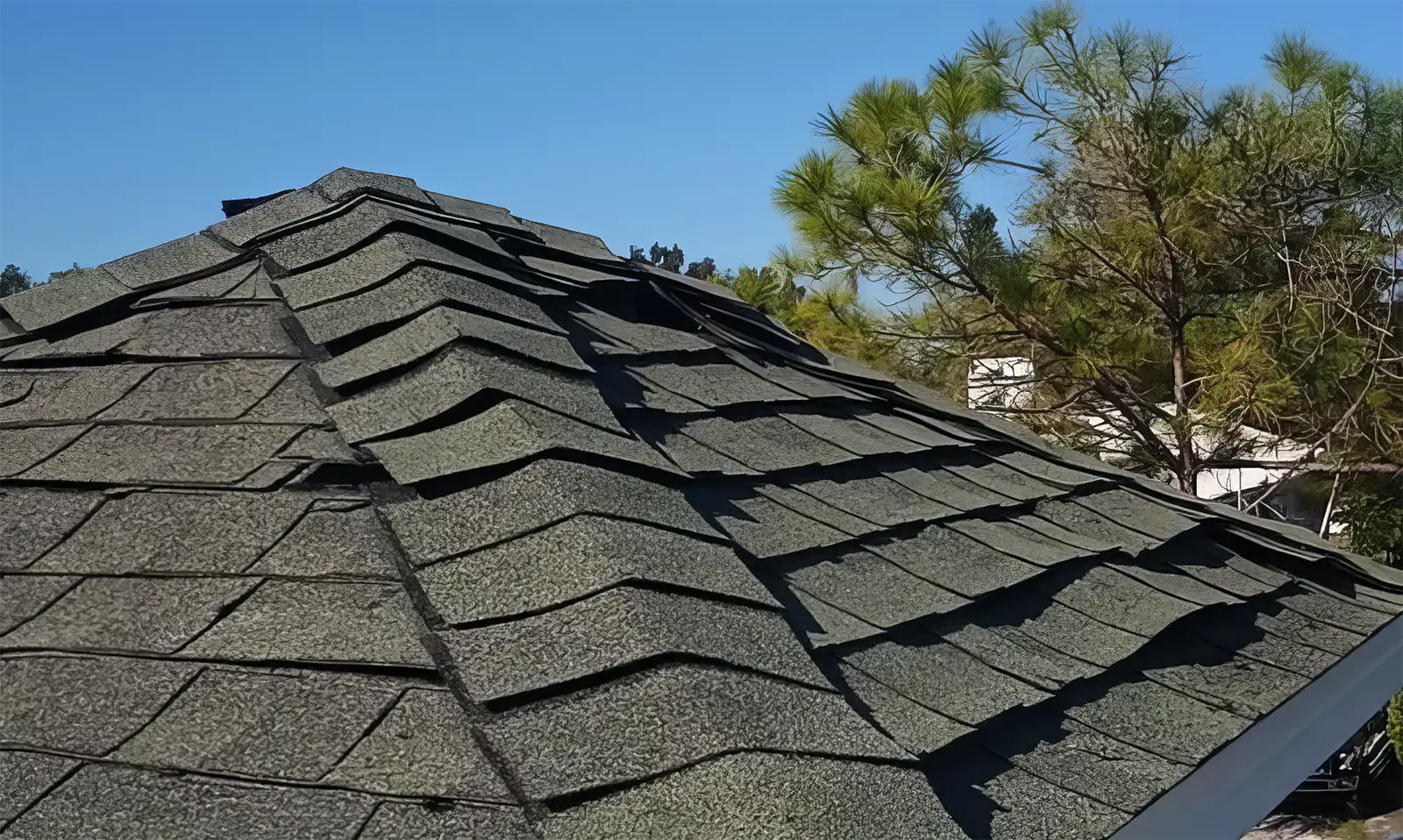 You might come across a house that is perfect in every aspect. It can be the perfect location, great school district, spacious, big yard to stroll around, and the perfect price that's within your budget. But you wonder if it's worth buying only for one issue i.e. an old roof. They are often a reason for breaking a deal and for a good reason. Usually, a well-maintained roof would last for at least 30 years. However, poor maintenance, shoddy installation, and poor-quality shingles and tiles could reduce its life drastically.
Hence, you should always ask the seller the age of the roof. Make sure you inspect the gutters and closely observe if the drainage system is in order. You should also be looking for any dry rot which is often a result of poor ventilation. These issues can cause crumbling and sagging.
Inspect The Roof Deeply and Gauge its Condition
Let's be clear that the house you are looking to purchase would never have a brand-new roof unless you are buying a freshly built property. You should also be clear that every roof can have some wear and tear which requires repairing from time to time. So, you should be more concerned about the age of the roof. Is it a 15-year-old roof or a 20-year-old one? The more this number is the sooner you will have to invest in fixes and repairs.
On average, a roof lasts for 25 to 30 years. The longevity is dependent on the kind of materials used. For instance, the life of a metal roof is not the same as asphalt shingle or composite shingle. On top of this, weatherization plays a crucial role to determine when it's time to replace the roof. To gather facts and then make your decision you should be noting answers for the following questions:
Get professional help from a home inspector to investigate the condition of the roof
As the owner to provide documents about repairs and past fixes
Consult a professional roofing agency for a second opinion
Closely inspect your roof and the attic space
Get estimated cost for repairing and fixing the present state of the roof
After getting answers and information on the above questions, you should weigh your options. You should be aware that you aren't the only one interested to buy this house. Moreover, a homeowner is not always open for negotiation only because of roof repairs and price points. If everything looks fine with minimal or moderate repair requirements, you should consider the investment to repair the roof as a protection to you and your family while aligning your purchase along with your personal goals. You should not be thinking of it as a way of leveraging the seller to make repairs before you buy the house. After this, you should weigh your decision and compare the assessment against your goals. Answer the following to get an idea if it's worth investing in.
How long will you be living in this new house?
Do you have the money to repair the roof immediately (if required)
Are you planning to make modifications to the house which might affect the roof?
If you think the roof's condition isn't good, will the seller strike a deal?
What kind and how much repair does the roof need? What would be the total estimate?
When Should You Be Dropping The Idea of Buying this House With An Old Roof?
At times the roof is in very poor condition and it would be best to avoid it. It can be a nightmare giving you a headache despite ticking all the aspects of what you were looking for while purchasing the house. Let's look at 3 dangerous signals when you should be giving up the idea of buying the house.
Sagging Roof and Structural Damage
Overgrowth of Algae or patches of missing shingles
Interior Walls have stains and you see evident water damage
Concluding Remarks
Roof leaks aren't good and it's best to consult a home inspector to check for the severity of the damage. Roof replacement might cost you anywhere between $10,000 to $40,000 depending on the house. Hence, make sure you are doing deep research and consulting the experts before buying a house with an old roof. You can consult Done Rite Roofing for all such queries or any other requirement related to roof repairs, installations, or maintenance. They serve customers across Clearwater & Pinellas County, FL.