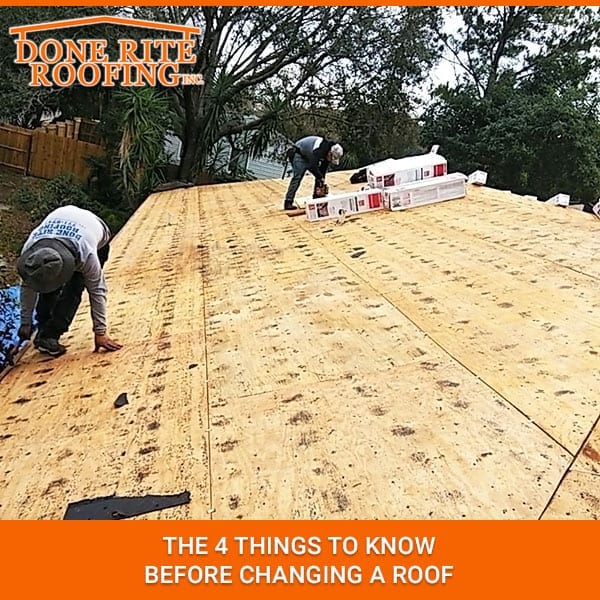 We all agree that the roof is one of the most important parts of a house, as well as it won't last forever, despite what some manufacturers are claiming. Therefore, from time to time, you need to go through a reroofing process. Whether we're talking about time, wear and tear, or unexpected damage caused by natural phenomenons like storms, at some point, there are quite a few factors which affect the quality of a roof.
Fortunately, there are a lot of companies specialized in roof replacement, who can help you with this. Still, there are a few things to consider before starting this entire operation.
Do you really need reroofing?
Before contacting a company for this, it's highly recommended to have roofing experts examine your house and let you know if you really need a replacement or just repairs. Of course, you can also look for a few signs on your own.
First thing first, consider the amount of time you've had the roof for. Most of them last for a few decades, but can also deteriorate earlier. Look for damaged shingles or if any of them are cracked, peeling and balding. Also, see if there's any algae or dark spots.
Generally speaking, you will observe when a roof needs replacement, so trust your gut and call a specialist if you consider you need one.
Should you opt for reroofing or totally strip it?
A lot of people are tempted to go with reroofing, which is basically having new shingles installed over your old ones, in order to save some money. Still, if you need a complete roof replacement, the potential savings are not worth it in the long run.
Roofing over when you need stripping means that the company in charge of the operation won't be able to fully examine the deck of your roof for any other issues that they need to repair. Therefore, think very well before taking the final decision.
Can I use cheaper materials?
Don't forget that your roof is one of the most important parts of your home, as mentioned above, so it's highly recommended to avoid going for cheap shingles or other materials you need for this operation. We're not saying to go solely with expensive materials, but to shop smart.
There aren't such things as the best choices since every house needs something different. Our recommendation is to do a bit of research prior to deciding upon the materials and see exactly what suits your house, considering the style, features, and, of course, the budget.
What company should I go with?
Ok, so you know what you want for our roof and now you're looking for a company able to provide some quality services. The first thing you need to do is look for the options you have and make sure you have a list of contractors with good reviews and a solid reputation. An inexperienced or even low-quality contractor could give you a huge bill, while the result won't be the desired one. And you don't want any of these, right?
With a 100% guarantee and back by 20 years of experience, Done Rite Roofing provides comprehensive roofing services. The team committed to the highest standards, as well as outstanding customer service, this earning their reputation as a top 1% roofing company in the Tampa Bay area. Their promise is that they will never use subcontractors, so you can always be sure that the roofing work you receive is unsurpassed.