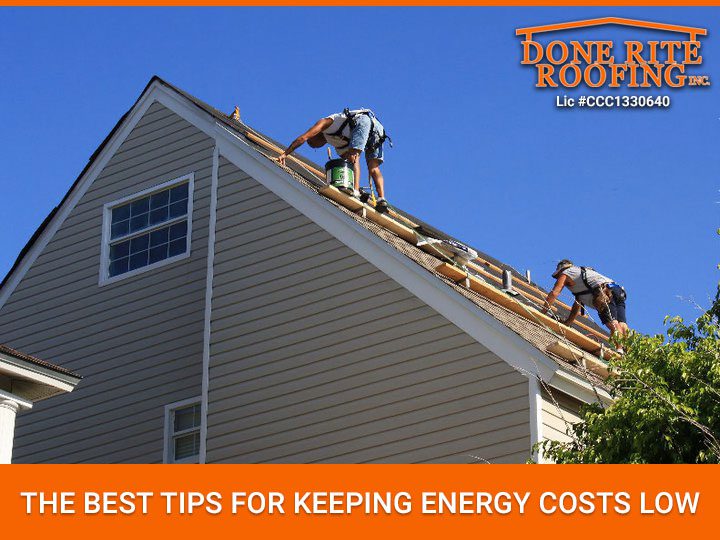 We all would love to save on energy costs. Energy-efficient homes are very popular as they can really help save big bucks on your heating and cooling bill. This is a bill that you will most likely have for the rest of your life. It does not matter if you live in a house, a condo, or an apartment. Nor does it matter if you live in a warm or cool climate. Energy costs will always be a part of your monthly bills, but you should know that there is something that you can do to help lower it.
In this article, we will talk about the best tips for keeping energy costs low. These ideas are all simple and very cost-effective, so just selecting one or two can help save you a few bucks here and there.
The best tips for keeping energy costs low
If you are looking for ways to save on energy costs, consider trying one or more of the following:
Lower the temperature in your home. During the day, you can lower the thermostat by a degree or two and wear pants and sweatshirts to stay warm. At night, you can throw on an extra blanket on your bed to stay warm. And if you are not going to be at home, turning down the thermostat a few degrees can save you a bit on your monthly gas bill.
Insulate your attic. This may be one tip that many of us do not think about when we discuss the best ways to keep energy costs low. In order to have an energy-efficient home, insulating your attic is probably one of the best ways to do this. There are many other benefits to insulating your attic as well. These include improving your family's comfort and increasing the property value of your home.
Make sure your roof is in the best shape it can be. Check for holes or leaks, and if needed, consider a new roof installation.
Keep appliances clean and dust-free. Do regular maintenance underneath your refrigerator, dusting as needed. Clean out your lint on the dryer as well in order to keep them both working properly. If they are covered with dust or lint, they are working harder. And that increases your energy costs on your end.
Invest in smaller appliances to cook with. Use a toaster oven or air fryer if you are only going to be making small batches of food. Skillets and frying pan also work well.
Switch your light bulbs. Just switching to compact fluorescent light bulbs can save as much as $75 per year.
Install dimmers. Dimmers on light switches will allow you to lower the brightness in a room, which can save money each month.
Plant trees around your home. The shade will be provided, which will cool your home. It is estimated that you can save as much as 20% by planting trees around the home.
Use energy-efficient appliances. Look for ones that have an Energy Star label to save the most in energy.
Summary
Energy costs can add up quickly, so it is important to find ways that you can save each year. There are many ways that you can save from month to month just by following these easy tips. Lowering your temperature is something that anyone in your home can help with. And when you insulate your attic, the entire house benefits. Keep appliances clean and only cook with smaller appliances when necessary. Check your roof for any leaks, as this is often a place that can cause energy prices to skyrocket. If you need your roof replaced, consider contacting Done Rite Roofing Inc, a trusted Clearwater roofing company with over 20 years in business today with any concerns or questions.