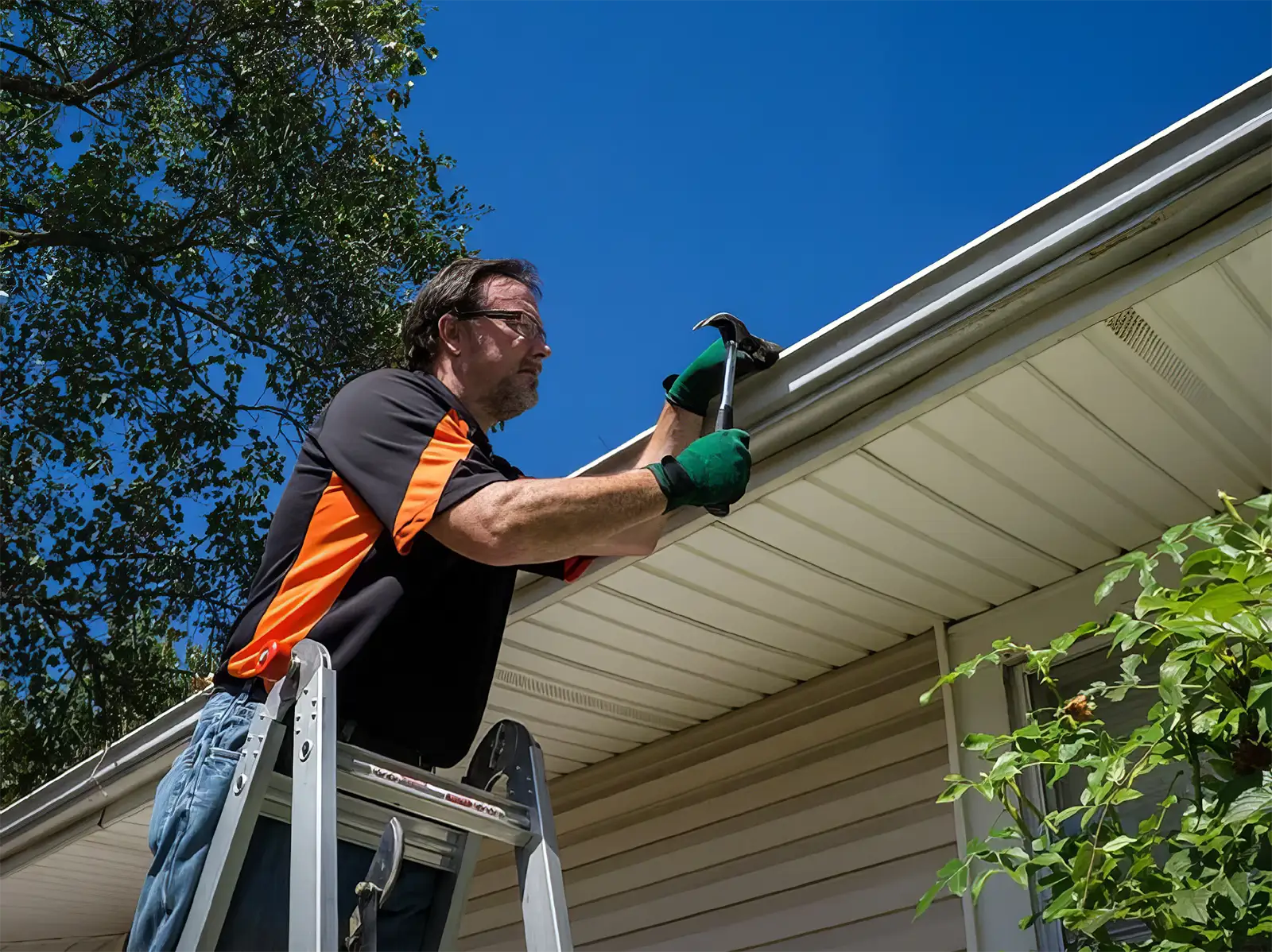 December is tight for everyone.
There's Christmas shopping, which can quickly get out of control if you find yourself feeling obligated to buy something for every relative, friend, and co-worker you have. If you're a homeowner, you also get fun-filled property tax bills right around now, and tax offices don't seem to care about the holiday season as they set their December 31st deadlines.
It's natural to want to hang on to every dime.
Which can mean it's a bad time to recognize you've got a problem with your roof because you might be tempted to load up a few videos on YouTube before attempting to get up there and tackle the problem yourself.
Unfortunately, this could lead to a lot of trouble, both for your person and for your wallet.
The first danger is to the house itself. If you do the job wrong (and that's entirely possible) you could cause leaks. New leaks. You'll also increase your final roofing bill by making the job harder for the professional you'll inevitably have to hire. You'll pay twice for materials.
The second danger is to you.
Even professional roofers with OSHA-mandated safety equipment face an injury risk that's 5.9% higher than other jobs, and many of those injuries (29.4 per 100,000) are fatal. Meanwhile, 43% of fatal falls happen on roofs. (Source: EiEi Home).
A fatal fall deprives your family of your love, care, income, and presence. A non-fatal fall puts you in the hospital. And given medical expenses cause 62% of the bankruptcies in this country, that's nowhere you want to go. You can easily spend far more money on a hospital visit than you would on even a brand-new roof.
Fortunately for residents of Tampa and Clearwater, the team here at Done Rite Roofing does have a financing program that can help. Visit our financing options page to apply for special financing available. The low monthly payment results are less than the cost of a restaurant dinner for some of our homeowner customers and are a far better money-saving solution than attempting a DIY project, no matter how virtuous you may feel as you step gingerly across your roof, hammer in hand.
Give us a call for a free estimate, and to find out if you qualify…because nobody wants to have a "leaky" Christmas.
Picture Credit: iStock