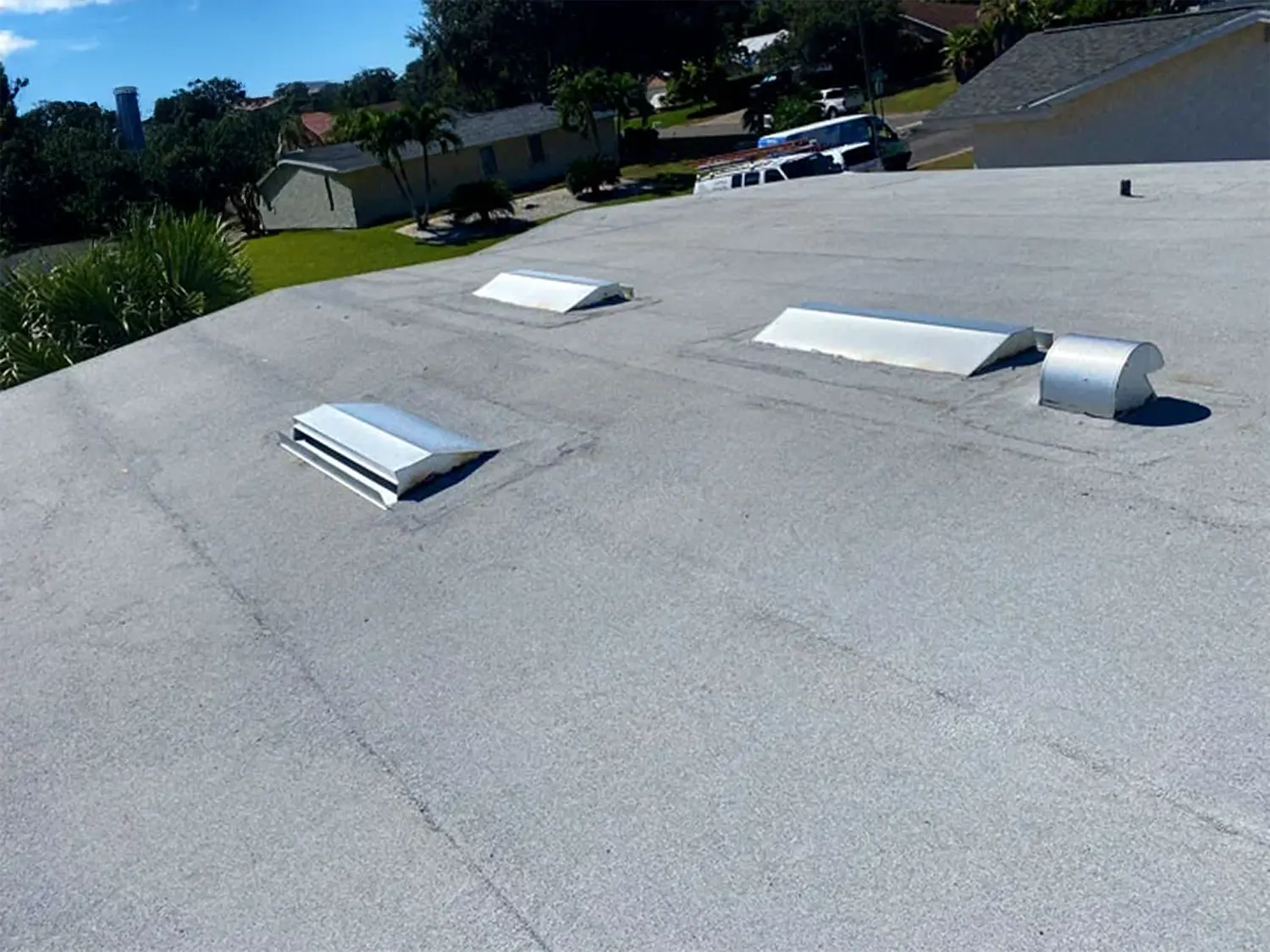 The roofing industry already uses several acronyms and TPO is one of them. It stands for thermoplastic polyolefin and is among the fastest-growing segments in the commercial roofing market. TPO roofing membrane market is estimated to reach $2.2 billion by the year 2024. Let's discuss more what this new membrane is all about.
What Exactly is TPO?
Primarily used for flat commercial roofing applications, TPO is a synthetic single-ply roofing membrane. Although its name suggests a single layer, it comprises three layers. They comprise a polymer base, polyester-reinforced fabric center, and TPO-compounded top ply. It is available in three different thicknesses i.e. 45, 60, and 80 mils (1 mil = 0.001 of an inch).
Thermoplastic composition sets TPO apart and supports heat-welding the membrane at the seams instead of seam-tapping. The process allows creating a single, heat-welded, membrane to membranes and watertight layer across the roof.
Why is TPO Popular?
Besides being wide, light, flexible, and easy to install, TPO's are cost-effective too. Starting as low as $5 per square foot, they are sturdy against environmental impacts, wear, and tear. Roofs made from TPO usually last for 10-15 years and as they are flexible, it's easy to accommodate a building that settles or moves.
Additionally, TPO resists mold or microbial growth, and damage from grease, chemicals, oils, Ozone, and UV. Such features make it a great energy-efficient choice for commercial buildings. They are environmentally friendly too and keep your house cooler by reflecting solar rays. Made of recyclable materials they can be used to remake the next generation roofing materials after reaching the end of their life-cycle.
TPO vs Other Membrane Materials
PVC and EPDM are other popular single-ply roofing membranes sharing similar durability and energy efficiency. The installation costs are also similar but TPO membranes are much lighter and have a better break or tear resistance. Also, PVC is less weather resistant and ages much quickly due to intense heat.
The location also plays a crucial role to determine the perfect roofing membrane for your house. Light-colored TPO membranes have the certification of Energy Star and Cool Roof Rating Council. They are widely used in the South and West USA to efficiently reflect solar rays. On the other hand, EPDM is mostly black that makes them more effective in absorbing heat. This quality makes it popular in the Northern areas where snow and ice need to melt quickly.
Can TPOs Be Used At Other Projects?
Resistance against grease, oils, and chemicals makes TPO perfect for all commercial facilities which could be a hospital or a restaurant. They are also widely popular among manufacturing industries.
However, energy efficiency and water resistance make TPO roofing ideal for flat roof homes, especially in warm southern climates.
If you are looking for a reputed agency for any roofing needs in Trinity, FL consult Done Rite Roofing Inc Trinity. Their experienced engineers can help in installing the perfect roofing solutions based on the specific needs of every project. They also provide repair and maintenance services to the residents of Trinity.