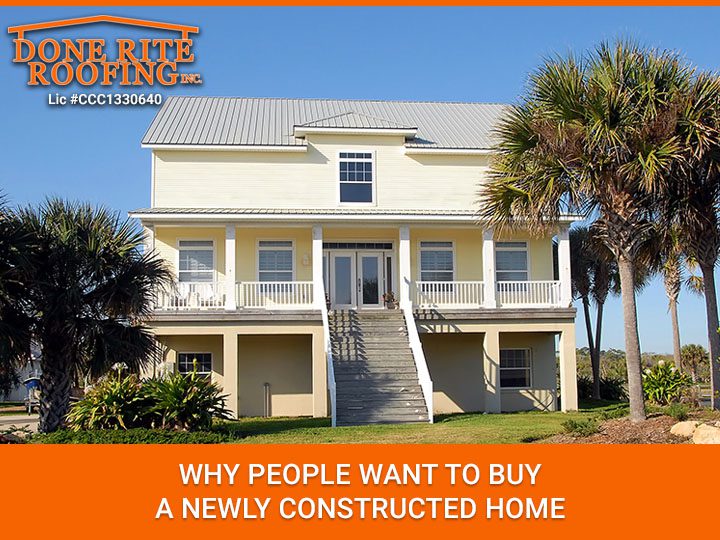 When people are in the market for a home today, most of them want to go through the process of building a house. There are many reasons why this is now a growing trend.
High Quality Construction
For most people this is their main reason for building a house today. Homes are now built to a much higher safety and building standard. The techniques and materials that are used are designed to last longer and are typically backed by warranties that provide peace of mind.
Improved Floor Plans
Open floor plans are typically found only in newer construction. These floor plans are more important to families because it allows them to design their home around their life instead of designing their life around their home. Now there's no reason to spend time in a cramped room or have space that goes unused. The space that is found in these homes is more efficiently used and there's also more storage – especially found in unique and creative ways. This means you don't have to cram your things into a space that isn't right for you.
Personalization
When you buy an older home, you may find yourself spending thousands of dollars to transform it so it fits your needs. Otherwise, you may have to live with some questionable design choices. Unfortunately, remodeling is expensive, takes up a lot of time, and can bring about a lot of undue stress.
Less Money Spent on Maintenance
You don't want to spend thousands of dollars putting a new roof on an old home, fixing the HVAC machine, or doing other necessary maintenance. New homes are built better so you won't spend your money on these things. In fact, you'll spend much less money on maintenance. You can simply concentrate on building a house then move in and enjoy living your life there.
Costs Less Overall
Not only will you pay less per square foot, but you'll also pay less for your energy bills. This is because you can make sure your home is energy efficient by choosing Energy Star, high-efficiency appliances and WaterSense fixtures. Of course, you can also take this a step further and choose to add other green features too.
Living in a Safer Neighborhood
When you're ready to buy a house, location is a prime concern. New neighborhoods are buildt near amenities that will help you feel more comfortable. They're also safer and typically they're located in a good school district too. This is important for parents who want nothing less than the best education for their child because here they'll have higher math and English achievement scores.
Building Your new Home
When you're ready to undergo the process of building a house, one of the most important things you'll need is a good roof. For this you should contact Done Rite Roofing, Inc. Over the years, they've put new roofs on many homes and their owners have been highly satisfied with the results. You owe it to yourself to make sure that your home is next.
Picture Credit: paulbr75